Treadlette Tuesday!



It's Treadlette Tuesday, when we feature a project made by one of our Treadle Yard Goods employees: The Treadlettes!

Laura's new linen dress is the epitome of classic, timeless style.

Using our linen & rayon blend fabric and New Look pattern 6429, Laura has made a go-anywhere dress that we love! Perfect dressed up or down, for summer or with layers for fall.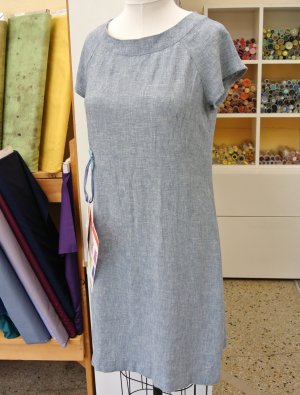 Laura took the time to make a fitting muslin and adjust the pattern to her shape. It may sound like an extra step, but fitting your mock-up really pays off! You'll feel good in a garment that fits you *just right*!